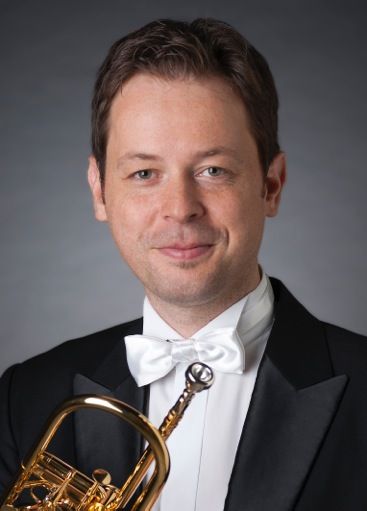 * Trompeta solista de la Orquesta de la Bayerischer Rundfunk
Inscripción e información  /  office@brassacademy.com
FECHAS DE CLASES 2023-2024
18 y 19 de octubre de 2023
15, 16 y 17 de noviembre de 2023
Formulario Inscripcion
Formulario-inscripcion-masterclass-2023-2024

Lugar : Avenida  Ciudad de Matanzas Nº 5 / 03005 – Alicante – España
Precio del Masterclass 
* Alumnos externos activos : 150 Euros
* Alumnos talonario BAA : 120 Euros
* Miembros Premium Trumpetland : 135 Euros
* Oyentes : 50 Euros ( participantes ilimitados)4
Métodos de pago 

BIZUM : +34658575136
Transferencia bancaria:
Asociación Brass Academy de Alicante
IBAN ES1600494518192390009332
Código BIC/ SWIFT : BSCHESMMXXX
Banco Santander
* Al hacer la transferencia por favor no olvidar poner en concepto :
  Nombre Instrumento  y vuestro nombre y apellido.
Enviar copia del resguardo por e-mail:  office@brassacademy.com
Contenidos del curso: técnica , repertorio solístico y de orquesta.
* Entrevista en Trumpetland a Martin Angerer 
Martin Angerer was born in 1977 in the Austrian city of Graz and began his studies there in 1992 with Stanko Arnold. He graduated with a master of arts degree cum laude. Several years of studies with Bo Nilsson and Håkan Hardenberger as an exchange student in Sweden followed. Martin Angerer put the finishing to his studies with Hans Gausch at the Mozarteum in Salzburg. He also gained important experience in a number of master classes (among others with Maurice André, Pierre Thibaud and Adolph "Bud" Herseth). He was a finalist and prize winner in a number of different national and international competitions.
He has been a member of the "Ensemble Wiener Collage", which is under the patronage of the Vienna Philharmonic and collaborates with well known contemporary composers. In 2000 Martin Angerer was engaged as trumpeter in the Graz Symphony Orchestra. Beyond this, he is also a member of the formation called "The Art of Trumpet Vienna".
He has worked as a guest with a series of major orchestras (including the orchestra of the Vienna State Opera, the Munich Philharmonic, the Orchestra the Filarmonia della Scala, the Gewandhaus Orchestra in Leipzig, the Radio Symphony Orchestra of Berlin and the German Symphony Orchestra in Berlin.)
Martin Angerer has appeared as a soloist at such prestigious events as the Salzburg and Bregenz Festivals, as well as on tour throughout Europe, the United States and Japan. In 2007 Martin Angerer became principal trumpeter at the Staatskapelle of the Berlin State Opera under the direction of General Music Director Daniel Barenboim. Beyond this he also taught at the Orchestra Academy of the Staatskapelle.
Martin Angerer has been Principal Trumpeter in the Symphonieorchester des Bayerischen Rundfunks since September 2011.