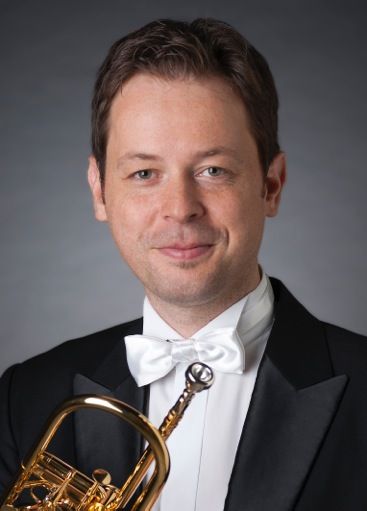 CLASS DATES 2023-2024
18 & 19 October 2023
15, 16 & 17 November 2023
Registration form
Formulario-inscripcion-masterclass-2023-2024
Where ? Calle Ciudad de Matanzas 5, 03005 Alicante / Spain

Information
(+34) 685 551 049 (also WhatsApp available)
office@brassacademy.com
Payment Methods
BIZUM: +34 658 575 136
Bank transfer:
Account:
Asociación Brass Academy Alicante
IBAN ES16 0049 4518 1923 9000 9332
Banco Santander
* When making the transfer please do not forget to put in concept:
Name Instrument and your first and last name.
Send copy of the receipt by e-mail: office@brassacademy.com
Martin Angerer
Principal Trumpeter at the Symphonieorchester des Bayerischen Rundfunks
Price Masterclass :
Active Students : 150 €
Listeners students : 50 €
Martin Angerer helds the position as principal trumpeter at the "Symphonieorchester des Bayerischen Rundfunks" nominated by it´s chief conductor Mariss Jansons. The bavarian radio symphony orchestra (BRSO) was rated under the top orchestras world wide by the british Gramophone:
"Here is an orchestra that is not only very brilliant – it doesn't have any weaknesses at all. They are enormously spontaneous and emotional performers, playing every concert like it could be their last. They give everything, more than a hundred per cent."
Before he used to be principal trumpeter at the "Staatskapelle Berlin" – "Staatsoper unter den Linden" under Daniel Barenboim.
Martin Angerer is known as being a cosmopolite trumpeter. He studied with most prestigious teachers like Bo Nilsson and Hakan Hardenberger in Malmö, Pierre Thibaud and Maurice André in Paris, Adolph Bud Herseth in Chicago, Tim Morrison and Thomas Stevens in Los Angeles and Hans Gansch in Salzburg.
He has worked with a series of major orchestras including the New York Philharmonic, Chicago Symphony Orchestra, Munich Philharmonic, Orchestra the Filarmonia della Scala, Gewandhaus orchestra Leipzig, Sao Paolo state symphony orchestra, NDR Elbphilharmonie orchestra…
2017 he was asked by Alan Gilbert, former chief conductor of the New York Philharmonic Orchestra, to be a member of the world orchestra for peace, awareness and human rights.
Beside his orchestra and soloist life he is well known as an international recognised teacher. The number of students who are winning auditions is growing continously.