PROFESSORS Academic Year 2023-2024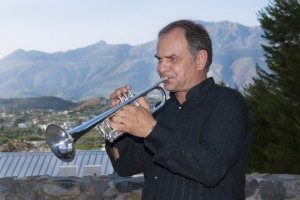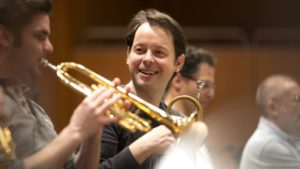 IÑIGO OCÓN ( Assistent teacher)
Program of study:
 Comprehensive Study with Rudi Korp and Martin Angerer
Full study:
4 monthly meetings with Rudi Korp
4 annual meetings with  Martin Angerer
Modalidad Talonario (  Rudi Korp)
---
Next entrance auditions for comprehensive study program :
25 March 2023 , 10:00 to 13:00
Avenida Ciudad de Matanzas 5 , 03005 Alicante, Spain
Or by video: upload to YouTube and send a url link along with your completed registration form to office@brassacademy.com
 Audition Repertoire 
* First movement of a classical concert of choice: Haydn (Mi b) or Hummel (Mi b).
* Orchestra solos: L.v.Beethoven: Leonora 3 , Stravinsky: Petrouchka (dancer)
, Moussorgsky/Ravel: Paintings from an exhibition (promenade).
---
   Tuition  comprehensive study:  2.600 ,- Euros 

Conditions and payment dates: read registration bases generals
---
Activities for comprehensive study: 
* 4 individual lessons per month, chamber music, Brass Ensemble, and group classes of orchestral repertoire.
* Participation free of charge as auditor in all Masterclasses organized by the Brass Academy Alicante.
---
– Individual Lesson Packages:
* Pack of 5 classes per year "S": 400,- Euros
* Pack of 10 classes per year "M": 800,- Euros
*Individual lessons of 80 minutes with the principal professors of the Academy in each discipline.
*Opportunity to participate free of charge as an auditor in all Masterclasses and lessons at the Brass Academy.
* The fees for packs of 5 or 10 lessons must be paid in full at the time of registration.
Certificates of study: Upon completion of the academic year at the Brass Academy Alicante, the artistic directors of the Academy present a Diploma of studies to the student, corresponding to the course of study completed in that year.
PAYMENT OF TUITION FEES:
Asociación Brass Academy de Alicante
IBAN ES1600494518192390009332
Código BIC/ SWIFT : BSCHESMMXXX
Banco Santander
* When making the transfer, please do not forget to include the details: INSTRUMENT – STUDENT'S FIRST AND LAST NAMES.
Pease send a copy of the receipt by e-mail to: office@brassacademy.com