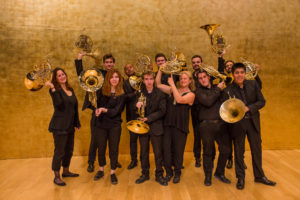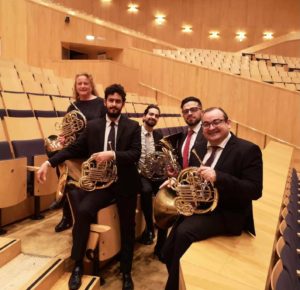 The "Brass Academy Horns", group of horns (horns) of the Brass Academy Alicante was created in the
year 2009 with the aim of studying and disseminating the repertoire for chamber formations of this instrument,
as well as to study orchestral repertoire in section. Nury Guarnaschelli is in charge of conducting,
horn teacher at the Brass Academy Alicante, who is also an active part of the group. This multifaceted horn group has performed in 2012 together with the renowned horn player Sarah Willis of the Berlin Philharmonic and in the past Xº Summer Brass Festival Alicante 2021, also with the famous soloist of the Berlin Philharmonic, Stefan Dohr.
The group has had classes from personalities such as: Stefan Dohr, Fergus McWilliam, Matias Piñeira, José Sogorb, Paulo Muñoz, Gerd Seifert, among others.
Hiring
alicante@brassacademy.com
tel . +34 658575136